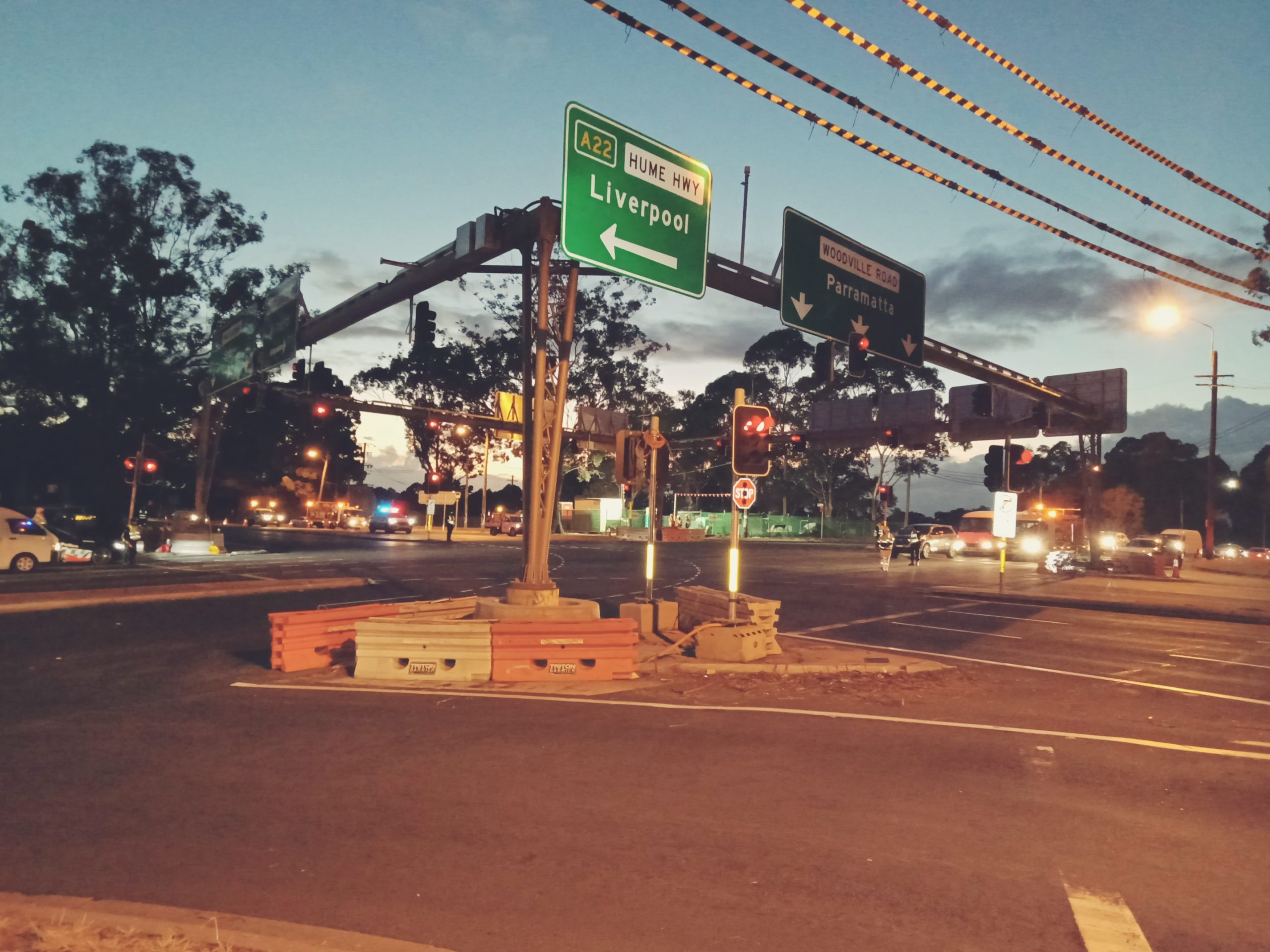 Meccano Set
17 June 2020
Chess Engineering has worked on a number of iconic projects, including Sydney's historic Meccano Set intersection structure. Originally installed at Lansdowne at June 1962, motorists have long used the Meccano Set as a point of reference when travelling through Sydney. In fact, when the NSW Government asked people what they wanted done with this structure, around 90 per cent of respondents wanted it to remain intact.
After years of neglect and mismanagement, this 25-tonne structure was replaced and restored in 2019 to cement the legacy of what is a unique and functional traffic light system. Replacing the existing structure with a new replica was thought to be a cost-effective and safe option, not just keeping the legacy in place but reducing the need for ongoing maintenance.
From the outset, NSW Roads and Maritime Services (RMS) began working on-site to remove and replace the main gantry. Nearby residents received notification of work schedules, a funding program was initiated, and partners were established to perform this important project quickly and with minimum disruption. Chess Engineering was commissioned to work with RMS via VBAJV. We were assigned the task of replacing the entire structure over a four-week period to minimise the impact on the local area.
With around 88,000 vehicles using this intersection each weekday, there were obvious complexities that needed to be solved from the outset. Work was carried out on each side of the intersection across different weekends to ensure minimal impact on motorists. The new parts for the updated Meccano Set structure were fabricated off-site at our world-class facilities and then transported to the intersection of the Hume Highway, Woodville Road, and Henry Lawson Drive.
The individual parts for the structure were installed in place, with the existing footings strengthened, and traffic lights and signs also attached. Each side of the structure was replaced one at a time before being tested to ensure integrity and alignment. Chess Engineering had the skills and experience required to manufacture this complex structure and complete this demanding project alongside other parties to ensure a consistent and integral result.
As proud members of the Sydney community, we are happy to have worked on such an iconic and familiar roadside structure. Trusted by the RMS to complete work on time and within budget, we gave the Meccano Set a new lease on life that motorists will enjoy for decades to come. According to Chess Engineering project manager Gurvinder Singh, "we are especially proud of our engagement and ability to replace such a complex and significant local feature."