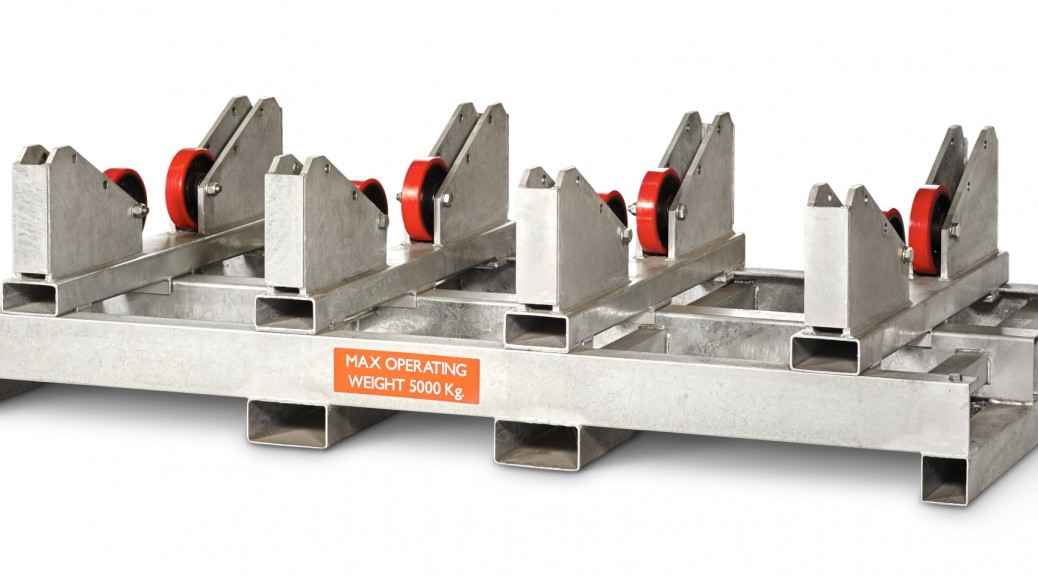 Chess Pipe Cutting Cradles – Improving safety and efficiency in pipe cutting
14 June 2016
Improving safety and efficiency in pipe cutting
Material handling is a safety issue raised by many industries and in particular, manual pipe cutting. To control and support this process, Chess Engineering has designed a pipe cutting cradle to improve workplace safety, ease of use and convenience.
The Chess Pipe Cutting Cradle allows the pipe to be fully supported and ensures the operator can concentrate on cutting activities instead of pipe handling. Without this level of support, workers cutting concrete pipes face trapped and jammed saw blades if the object moves, or the possibility of severe injuries such as foot crushing where pipes can roll.
"By using the cutting cradle, workers can operate in a more efficient and safe manner, concentrating on accurate cutting rather than stailising the pipe"
Designed and manufactured to the highest quality with a galvanised finish, well-built rollers and an Engineering Certification. The new "one size fits all" design:
Supports pipe sizes ranging from 300mm – 1800mm diameter pipe (3000mm on request)
Supports weight of up to 3 tonne (12 tonne on request)
Wheels are mounted on an angle so they can be easily moved to different positons to allow for different diameter pipes
"A safe, easy to use and convenient solution for users that cut pipe to fit."
For more information contact Bill Demertzis on (02) 8760 5457.